The Future of Manufacturing is Here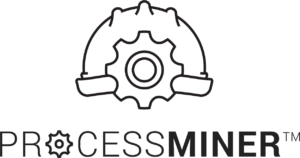 The ProcessMiner™ AI platform delivers autonomous manufacturing made simple. It is the industry leading autonomous control solution delivering process improvement recommendations and parameter control changes in real-time to the production line. Our platform delivers material reductions in scrap, defects, and errors commonly encountered in complex manufacturing processes.
Autonomous Manufacturing Made Simple
ProcessMiner's AutoPilot platform predicts, in real-time, the quality of a product during the manufacturing process, makes corrective-action recommendations on that quality, and autonomously applies those recommendations using AutoPilot.
ProcessMiner's turnkey, real-time dashboard and intelligent information, enables industries to thrive with reduced costs, reduced waste of raw materials, and maximized production outputs.
Monitoring historical data ensures you're not just collecting data, but you're collecting clean, relevant, trustworthy and actionable data to relay back to the server for quality and  consistency.
Through our predictive machine learning and artificial intelligence systems, real-time recommendations are automatically sent for autonomous manufacturing.
Machine-learning system begins predicting performance measures and identifying improvement opportunities.
Continual improvement optimizes process performance and variability. The longer it's used, the more it improves.
Easy to read suggestions for minimizing variability through improvement, preventative and corrective actions.
Applies advanced data science, machine learning techniques to the manufacturing process to find insights and impact ROI.
Solenis - Water Treatment Company